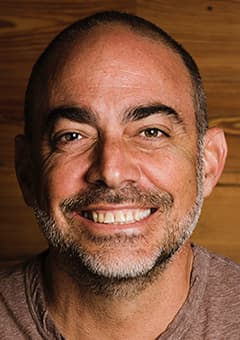 Charles Attal
C3 Presents
Charles Attal leads all talent booking and concert promotion for C3 Presents, as well as the global talent strategy and talent buying for the Live Nation International booking team. With his C3 partners Charlie Walker and Charlie Jones, he also oversees a growing Artist Management division, a new publishing joint venture with BMG and a newly formed C3 Records. In his hometown of Austin, TX, Attal has played an integral role in the launch of two brand new venue projects – the Moody Amphitheatre (set to open Fall 2020), a new outdoor music and performing arts venue, and the Moody Center (set to open in Spring 2022), a world-class arena on the University of Texas campus that will be home to Texas Men's and Women's basketball games, graduations, concerts and other events. Charles has received the Pollstar Bill Graham Award for Promoter of the Year three times and was recognized as Billboard's Top Independent Promoter from 2010-2014. During his 24-year career in music he has developed long-lasting, professional relationships with top-tier artists, managers and talent agencies across the globe, and is a crucial part of the team in all talent relation, live event development and strategy, and festival activations.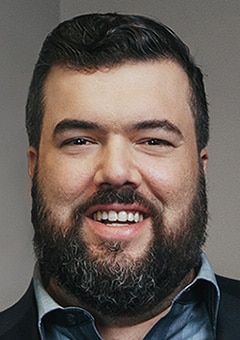 Dan Berkowitz
CID Entertainment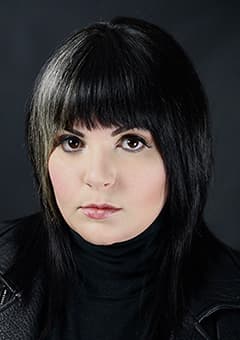 Sara Bollwinkel
Paradigm Agency
For Sara Bollwinkel, it's about getting in early, and creatively customizing a path for each client to best showcase their artistry. Bollwinkel works closely to help grow her clients from small clubs to arenas and amphitheaters, evident by her development of global superstar Billie Eilish, who she signed as a 14-year-old prodigy.
Sara began her career at Monterey Peninsula Artists over a decade ago, and was recently honored as the 2019 recipient of the Chip Hooper Award.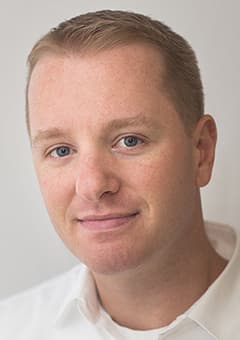 Eddie Clemens is the Head of Tour Marketing at leading global talent and entertainment company, UTA. Based in UTA's New York office, he oversees a growing staff across the New York, Los Angeles, and London offices. His current roster consists of 21 Savage, A Day To Remember, Action Bronson, Big Boi, Bring Me the Horizon, Bush, Foals, G-Eazy, Guns N' Roses, Jamiroquai, Jonas Brothers, Ms. Lauryn Hill, Muse, Paramore, Pitbull, Post Malone, Trace Adkins, X Ambassadors, YG, and more.
Clemens joined UTA in 2015 when the company acquired the world's largest independent booking agency, The Agency Group (TAG). He was brought on as the Director of Tour Marketing at TAG in New York to start, develop and run a previously non-existent Tour Marketing division, and was quickly promoted to SVP of Marketing. Prior to his time at TAG, Clemens worked in Live Tour Marketing at AEG where he handled tour marketing initiatives for clients in the northeast and Canada including Bon Jovi, Justin Bieber, Rod Stewart, Christina Aguilera, Justin Timberlake, Rod Steward, Tina Turner, and many others.
Recently, Clemens was named to Variety's 2019 New Leaders list, and nominated for the 2019 Pollstar Awards in the "Marketing/PR Executive of the Year" category.
Carrie Davis is the Chief Communications Officer of Live Nation Entertainment (NYSE: LYV), the largest live entertainment company in the world. Carrie assumed her current role in 2015, and she leads all internal and external communications globally. As CCO, she advises the C-suite on all corporate communications topics, including financial, M&A, legal, investor, governmental affairs and crisis communications. She also provides strategic leadership to all divisions of the company: Ticketmaster, Sponsorship, Artist Nation, Concerts and Touring, Live Nation Productions and House of Blues. The publicity portfolio that she oversees reaches 85 million fans per year, and it includes 35,000 live events and 100 music festivals, more than 500 artists under management and 550 million tickets sold via Ticketmaster.
Previously, she served as Vice President of Communications for Disney Interactive, the digital entertainment division of the Walt Disney Company (NYSE: DIS). She reported to the President of the division and to Disney's Chief Communications Officer, and she managed a team of 20 public relations and events staffers. She led communications for Disney Interactive in all major functions: corporate, crisis, product, technology, B2B, executive, internal, events and social media. This included leading communications through Disney Interactive's turnaround and first year of profitability, managing the response to legal issues, including criminal investigations and developing a strategy around workforce reductions and executive departures.
Before joining Disney, from 2010 to 2011, she held the role of Vice President of Communications at IAC-owned (Nasdaq: IAC) Match.com, the largest dating site in the world. In addition to her responsibility for communications and media relations for Match and its subsidiaries, she developed national campaigns to shift the perception of online dating as a whole and highlight Match.com's specific brand differentiators.
From 2006 to 2010, she was the Director of Communications for Yahoo (NYSE: YHOO), leading communications for the company's media group and overseeing public relations for its 15-property communications division. She led the division's communications for functions such as M&A and quarterly earnings, and she managed PR efforts for media services launches and content/advertising partnerships. In 2005 she was named Account Supervisor for Marketing Communications and Corporate at Hill+Knowlton, where she was responsible for strategic planning and management of day-to-day activities for clients like Ford's (NYSE: F) Race for the Cure, Sony Pictures (NYSE: SNE) and Adidas (ETR: ADS). She previously served as a Senior Account Executive at GolinHarris, where she developed full-service public relations programs for clients including Nintendo of America (TYO: 7974) and Nestle (VTX: NESN), from 2004 to 2005.
Carrie serves on the Boards of USC Annenberg School of Communications' Center for PR and the Saban Community Clinic.
She graduated magna cum laude with a bachelor's degree in English from the University of Pennsylvania.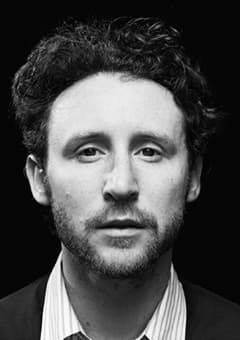 Michael Einziger is the co-founder and co-chairman of Mixhalo, the real-time audio platform delivering a high-quality, immersive experience for venues and event organizers. He invented the concept with his wife and internationally-acclaimed violinist, Ann Marie Simpson-Einziger.
Michael is also the co-founder, guitarist, and songwriter for the Los Angeles based, multi-platinum rock band, Incubus. Incubus has sold over 23 Million albums worldwide, and has received multiple Grammy nominations.
As a writer, producer, and performer, Michael has worked with a wide range of artists including Hans Zimmer, Pharrell Williams, Skrillex, Avicii, Damian Marley, Tyler The Creator, Steve Martin, and many others. Michael was educated at Harvard University.
As serial entrepreneurs, Michael and Ann Marie also co-founded the biotechnology startup, Versicolor Technologies.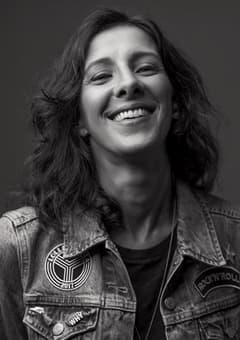 Leca Guimarães
C3 Presents
As C3 Presents International Director, Leca Guimarães handles all aspects of Lollapalooza internationally (with the exception of talent booking), while working with local promoters to maintain the Lollapalooza brand standards across the globe. Lollapalooza started its international expansion in Chile in 2011, then expanded to Brazil in 2012, Argentina in 2014, Germany in 2015 and France in 2017, with additional locations to be added soon. Leca joined the C3 Presents family in 2012 after working as Project Director at Geo Eventos, the first and former Lollapalooza Brazil promoter, and is now a Brazilian living in Austin since 2014.
John Giddings
Solo Promotions and Agency
Responsible for tours by the Rolling Stones, Madonna, U2, Genesis, David Bowie, The Police, Rod Stewart, Celine Dion and Phil Collins, amongst others. John also promotes the Isle of Wight Festival.
He graduated from Exeter University in the early 70s, and was turned down by every record company for a job; so reluctantly he became an agent at M.A.M. Luckily it was the year of punk so new bands had hit singles quickly and he signed the Adverts and X Ray Spex, graduating onto The Boomtown Rats, Ramones, and Iggy Pop, who is still a client.
John formed TBA International with Ian Wright in the early 80s and worked with Paul Young, Alison Moyet, Big Country, Howard Jones, Tears For Fears and Duran Duran.
Giddings went solo in 1987, venturing into Stadium Touring and eventually was offered the opportunity to re-create the now very successful Isle of Wight Festival of the late 60s; which has seen the likes of The Rolling Stones, Muse, Tom petty Snow Patrol, Bruce springsteen, Kasabian, Queen and Amy Winehouse grace the stage. Last year's festival included headliners Depeche Mode and The Killers.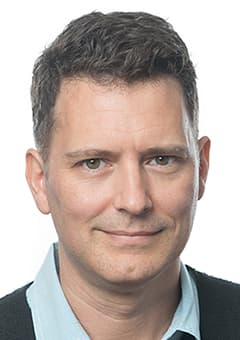 Jon Guynn
OVG Media & Conferences
Jon Guynn is VP of Operations for OVG Media & Conferences, where he helps implement and execute the vision for Pollstar and VenuesNow. Prior to joining OVG in 2018, Guynn spent 11 years at Southland Publishing where he was publisher of the Los Angeles Downtown News, Pasadena Weekly and Arroyo Monthly Magazine. From 1989 to 2003 Guynn was a founding member and served as publisher of Airplay Monitor, Billboard Publications' radio trade publication after serving as Billboard Magazine's Western Advertising Manager.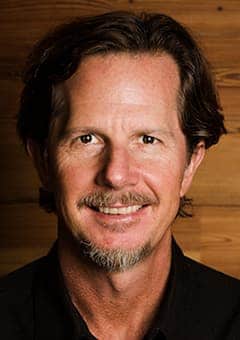 Charlie Jones
C3 Presents
Charlie Jones has over 20 years of experience in executive producing some of the biggest premier music events in the country. His 360-degree perspective for the fans, event staff, and the city's interests has helped expand the C3 Presents Portfolio into a huge array of national and international events, including the 56th and 57th Presidential Inauguration in Washington, D.C., Austin Food + Wine Festival, Austin City Limits Music Festival, Lollapalooza Chicago, The NFL Draft, and international editions of Lollapalooza in Chile, Brazil, Argentina, Berlin, Paris and Stockholm.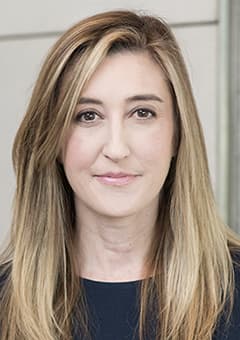 Zoë Sonquist King
Paradigm Talent Agency
Zoë Sonquist King is currently Senior Vice President, Brand Partnerships + Development at Paradigm Talent Agency, where she helps to identify new ways to create innovative partnerships between global brands and Paradigm's clients. The agency's roster includes the likes of Billie Eilish, Shawn Mendes, Ed Sheeran, Coldplay, Halsey, Imagine Dragons, Janet Jackson, Kacey Musgraves and Diplo to name a few.
Before joining Paradigm, her experience totals over a decade in partnerships, advertising, and synch at Warner Bros Records, Capitol Music Group, ad agencies, and as one of the founders of the music networking group "Synch This." While she studied political science at the University of California in Santa Barbara, her real music education began at her college job working the counter at Just Play Music – a local indie record shop.
Laurie Kirby, Esq.
FestForums
Laurie B. Kirby, Esq. co-produces and co-owns FestForums NYC, San Francisco and Santa Barbara and Best of the Fests, a b2b conference and awards event for music, film, food and wine festival organizers. The conference addresses how to improve the fan/attendee/talent experience
Laurie is a frequent speaker, interviewer and moderator at dozens of festivals and corporate conferences, including SXSW, Maui and San Francisco Music Tech, ESP-London, Sponsor Secrets, Pollstar, TourLink, IFEA, BizBash, Canadian Music Week, IEG, Event Expo, The Mill Valley Film Festival, The Catalina Island Film Festival, Film Festival Flix, The Napa Valley Film Festival and The Lady's Filmmaker Festival on all aspects of the industry. Additionally, she is often quoted as an industry thought leader in publications such as Forbes, All-Axxess Magazine, Variety, Indiewire, Music Festival Business and various media outlets. She has also been a contributor to Indiewire, Eventbrite & Sonic Bids.
Laurie has also produced, managed and done consulting for nearly a dozen film festivals as well as consulted on or produced several documentary films, including a music doc made by Tedeschi Trucks about the Mad Dogs Tour.
Laurie was an attorney for over twenty years and established and served as General Counsel of The Legends Tour, the senior division of the LPGA. She also served as General Counsel of the Audubon Society of RI. She was the first female prosecutor in her former hometown of Middletown, Rhode Island.
Laurie was the former President and Chief Creative Officer of the IFFS (International Film Festival Summit) and the IMFCON (International Music Festival Conference) & Lineup Magazine.
She has served on, and presided over, many non-profit boards throughout her career and currently is an advisor to FestivalPass, based in NY.
She currently resides in Santa Barbara, California and has three grown children (and 1 grandchild) who continue to make light of her golf swing, snowboarding technique, surfing style and penchant for bling. However, her rescue Italian Greyhound does appreciate her dog walking skills. She also holds the distinction of being the first girl to wear pants to school in 4th grade for which she was sent home.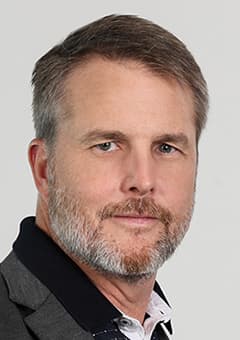 John Lickrish
Flash Entertainment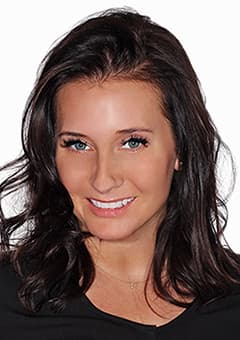 Ebie McFarland
Essential Broadcast Media
Raised just 90 miles outside of Nashville in the small town of Waverly, Tennessee, Vanderbilt University grad Ebie McFarland founded Essential Broadcast Media, LLC, an award-winning PR company in 2007. Since, she has helped launch the careers of critically acclaimed artists such as Ashley McBryde, Caitlyn Smith and Old Dominion to earning the trust of discriminating artists such as George Strait, Kenny Chesney and Eric Church to retaining longtime clients such as Darius Rucker, Hootie & the Blowfish and comedian/actor/author Sebastian Mansicalco, further reinforcing McFarland and her team understand and execute the growing importance of telling one's story with passion, grit and perseverance.
Currently, McFarland serves on both the Country Music Association and the Academy of Country Music Board of Directors as well as the Academy of Country Music's Lifting Lives.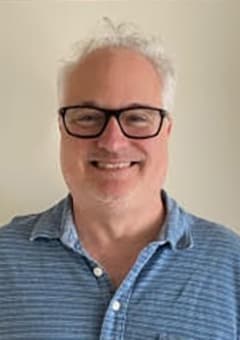 Jim Merlis
Big Hassle Media
Jim Merlis, co-owner of Big Hassle Media has been doing music publicity for over 30 years. In that time he's worked with some of the biggest names in music including Nirvana, Tom Petty, Hole, Garbage, and The Strokes. He currently represents The Lumineers, The Black Crowes, alt-J, and The Kinks.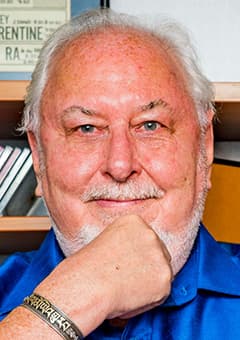 Grammy winner and Festival Director for one of the world's leading contemporary music festivals, Peter Noble has been working in the music industry for almost fifty years. His significant contribution to the industry has been recognised by many prestigious organisations. In 2014 Peter Noble was awarded the Rolling Stone Award for his outstanding career-long contribution to popular culture. In January 2016, Peter Noble was awarded the Medal of the Order of Australia (OAM) for service to live and recorded music, to tourism, and to the community. In 2017, Noble received the 'Keeping the Blues Alive' award from The Blues Foundation in Memphis Tennessee. Over the course of his career, Peter Noble has worked in many areas of the music business including record producing (for his own label AIM – the first ever Australian label to win a Grammy Award), touring artists, artist management, setting up the Aboriginal Artists Agency, event site development and promoting festivals in Australia and South East Asia.
An impressive milestone event, the 30th Anniversary Bluesfest Byron Bay is the most awarded festival in Australian music history. Bluesfest has been nominated eight times in the International Festival of the Year category in the US Pollstar Awards and has won the NSW Tourism Awards eight times in the Major Festival and Events category and can boast four Helpmann Awards among a long list of others. Ultimately, it's the music offered at Bluesfest that has made it the essential music event programmed by Peter Noble, a pinnacle of the festival calendar internationally.
Over the years of his remarkable career, Peter Noble has completed almost every task possible within the music business. Growing up in Sydney, Noble was drawn to the industry at an early age playing in Rock, Soul and Blues bands during the sixties and seventies. His bass playing and entrepreneurial spirit helped secure roles in a number of outfits including Clapham Junction, and as bandleader for Marcia Hines, before moving to the US to work as a professional musician for four years. As a musician, Peter Noble had a very interesting career filled with countless stories from being on the road performing with different acts. The only Aussie in an all British band, Peter Noble, played bass guitar and sang (bad!) backing vocals for Clapham Junction from 1966-1970. Clapham Junction had an Australian Top 20 hit with 'Emily On A Sunday' on Du Monde Records.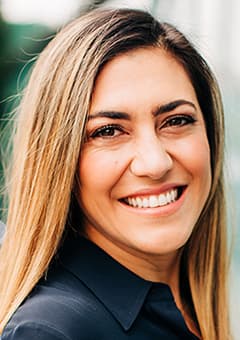 Lesley Olenik
Live Nation
Lesley Olenik, VP of Touring at Live Nation has had incredible successes this past year, contributing significantly to the division's growth. Olenik used her distinctive industry expertise and relationships to build dynamic events from clubs & theaters to arenas. In 2019 alone she booked a number of coveted, sold out tours including Lizzo (Cuz I Love You Too Tour), Anderson .Paak & The Free Nationals (Best Teef In The Game Tour), and Billie Eilish's run of Live Nation dates (When We All Fall Asleep World Tour).
Beyond traditional music tours, she expanded her purview as promoter of family outings like Dude Perfect's Pound It Noggin Tour, the viral YouTube stars who sold out arenas across 20 cities this summer.
Olenik has a gift for building out exceptional live experiences including artist curated festivals. She booked and helped curate Pharrell's sold out, first-ever SOMETHING IN THE WATER Festival in Virginia Beach in 2019 and 2020 as well. SITW featured a variety of artists including Pharrell & Friends, SZA, Rosalía, J Balvin, Usher, Jay-Z, Missy Elliott, Travis Scott, and many more. Olenik also organized Mac Miller: A Celebration of Life event at the Greek Theater which honored the rapper's legacy.
She consistently executes tours for developing and established artists. BANKS, Sabrina Claudio, Janelle Monáe, Erasure, The Head & The Heart, Quinn XCII, deadmau5, and Bring Me the Horizon have all been booked by Olenik.
Prior to joining Live Nation in 2017, Olenik was a local talent buyer in Los Angeles for Goldenvoice for nearly ten years. She also managed concert promotions for Nederlander Concerts and Viejas Entertainment in San Diego. She is a working mom who balances both jobs by bringing her kids on the road (Beatriz, age 5 and Jasper, age 2.5).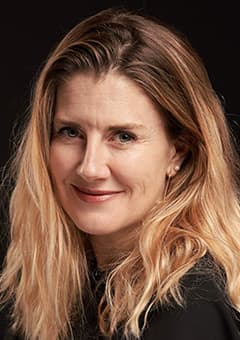 Blythe Reyes
Ticketmaster
Blythe Reyes is VP Product for Ticketmaster Music, where she focuses on building solutions that empower the artist community. Blythe has extensive experience in product strategy and development for both start-ups and public companies, successfully launching and growing global technology products in the entertainment, education and advertising industries. Prior to returning to Ticketmaster in 2016, Blythe led product for an artificial intelligence start-up where she launched an innovative cloud-based Cognitive Media Platform, which synthesized learnings from a diverse set of AI technologies to provide businesses, institutions and content owners with unique, actionable insights. Blythe serves on the Board of Directors of the Boys and Girls Club of Long Beach. Blythe holds a BA from the University of California, Berkeley and an MBA from Columbia Business School.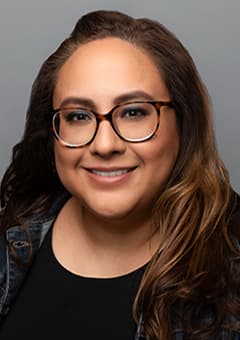 Lanell Rumion is a Music Touring Agent at leading entertainment and sports agency Creative Artists Agency (CAA). Rumion is based in the Los Angeles office and represents many of the world's leading musicians, including Enrique Iglesias, Ricky Martin, The Doobie Brothers, and Now United. She focuses on increasing artists' global presence and expanding their reach to international markets.
Rumion graduated from The University of Texas with a degree in Psychology and began her career at CAA in 2007.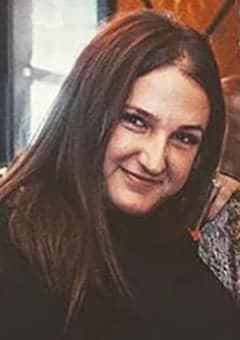 Dina Sahim is a manager at esteemed artist management company, Sal&Co. Throughout her career, Dina has built a solid foundation in music management. Based in Los Angeles, she represents a wide array of urban's top artists who have cemented their positions across the charts including French Montana, Harry Fraud, London On Da Track, Ben Billions, Bump J, and most recently, Hope Tala who's single "LoveStained" was named one of Rolling Stone's top 10 songs of 2019.
Born and raised in Los Angeles, Dina began her career in music at WME in 2011 under the guidance of Joel Zimmerman. Looking towards the future, Dina strives to empower fellow female leaders in the industry and even the playing field between men and women in music.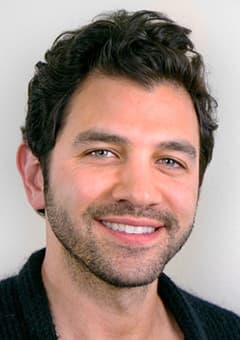 Ben Samuels joined MelodyVR as President and GM, North America in 2017. Previously, he was SVP, Business Development and a founding team member at Bkstg, a music fan platform backed by Scooter Braun and Live Nation. He began his career at talent agency ICM, followed by stints at Paramount Pictures and Scooter Braun Projects.
MelodyVR was created to bring artists and music fans closer than ever before. By using VR as well as other emerging technologies, Melody intends to revolutionize music entertainment and serve as the destination for music in virtual reality.
Ben oversees artist and label relations as well as partnerships across North America. He received his BBA from The George Washington University and lives in LA.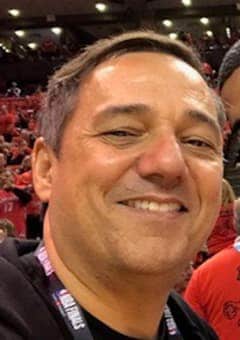 Joey "Vendetta" Scoleri
Live Nation Canada
Joey Vendetta is currently Head of Industry Relations Live Nation Canada. Prior to this he was Senior Vice President of Strategic Marketing Live Nation Entertainment US. He creates marketing strategies which promote superstar artists along with newer talents to connect directly to fans through Live Nation's vast array of direct and partner fan connection channels. Joey has worked on tours with Coldplay, Jay Z, Aerosmith, The Weekend, One Direction and many more. Joey spent 12 years at The Disney Music Group working with artists such as Queen, Jonas Brothers, Miley Cyrus, Breaking Benjamin, Rascal Flatts and more in his capacity as VP of promotion and sports marketing. Joey also worked at Elektra Records and orchestrated campaigns with artists including Metallica, AC/DC and Motley Crue. Before moving into the management side of the music business he spent over 10 years at Q107 Radio in Toronto as Program Director, Afternoon Drive Host and as a National Television Personality for many years. Joey currently guest hosts The Jim Rome Show on CBS Sports Radio across North America, NBC Sports Radio and Sportsnet radio nationally and has interviewed everyone from Jerry Bruckheimer and Mark Cuban to Sidney Crosby and Demar Derozan on the shows.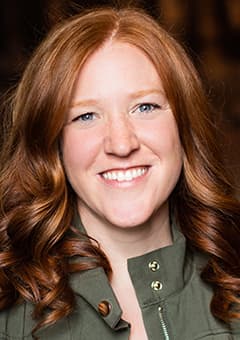 Kelly Strickland
Live Nation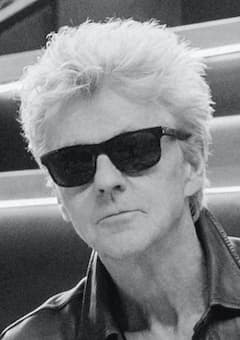 With a career arc that spans punk rock 'supergroup' drummer to Founder-in-Residence at Google's incubation lab, Area 120, it's fair to say Nick Turner's career has never been dull.
Nick has worked in technology and digital entertainment since 1994 when he produced the first ever live concert broadcast by a major band on the Internet, and created one of the earliest music websites. His experience spans digital and traditional media, e-commerce and the application of new technologies that allow brands to leverage the digital economy.
Prior to Google's Area 120, he held roles at TV4 Entertainment Inc, a company he co-founded, Relativity Media, Vevo, Live Nation, Rocktropolis, which he also founded, and ARTISTdirect.
Before his transition to technology, he was a successful musician, playing with punk rock 'supergroup' The Lords Of The New Church and The Barracudas, and later worked in artist management with Miles Copeland, his former manager.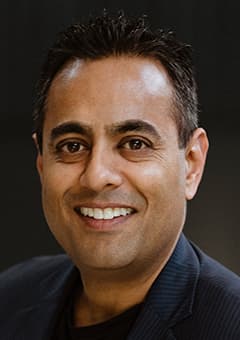 Parag Vaish is an innovative leader within digital product management and design, in both product and business settings. He brings a unique mixture of team leadership skills, emphasis on quantitative analysis, and vision into his work.
Parag is currently a Founder In Residence at Google's Area 120 group, after transitioning from his position as Head of Digital Product Management, Content & Design at Tesla. Prior to Google and Tesla, Parag's experience include roles with industry giants like the Walt Disney Company, Microsoft, NBC News, StubHub!, and athenahealth, as well as innovative startups like Escapia (acquired by HomeAway/Expedia). He is also an advisor to electric motorcycle company Tarform.
Parag earned his Bachelor's degree from California State University, and an MBA and M.S. from Boston University. In his spare time, Parag enjoys playing tennis, advising startup companies, producing music, speaking public on topics in product management and diversity, and traveling with his family.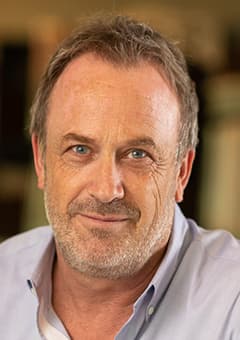 John Vlautin
SpinLab Communications
John Vlautin heads SpinLab Communications, a boutique corporate communications agency serving the music and media industries. The company's clients include Interscope Geffen A&M Records, Pandora, Sofar Sounds, 10K Projects, SoundExchange, Ingrooves, Big Deal Music Group, Create Music Group and others.
Previously Vlautin was SVP of Corporate Communications at Live Nation Entertainment. Before his move into corporate communications, he had a long career as an artist publicist working closely with such artists as Dave Matthews Band, Maroon 5, Ray LaMontagne, Snoop Dogg, U2, Melissa Etheridge, Damian Marley and others.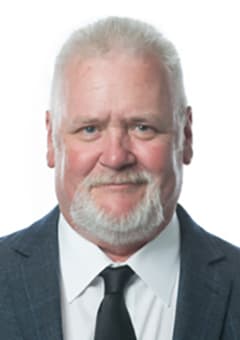 Ray Waddell
Oak View Group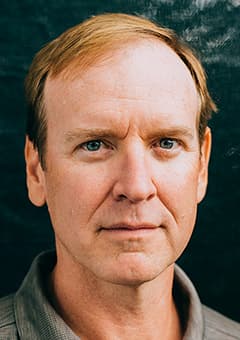 Charlie Walker
C3 Presents
Charlie Walker has more than two decades of experience in the music industry. He began his career in Houston, TX at Pace Concerts, with stints in Austin, New York, San Francisco and Los Angeles. Prior to co-founding C3 Presents, the force behind Austin City Limits Music Festival and Lollapalooza, he was President of Live Nation North American Music. Alongside his C3 Presents Partners, Charles Attal and Charlie Jones, Walker leads festival strategy, a growing Artist Management division, a new publishing joint venture with BMG, and a newly formed C3 Records.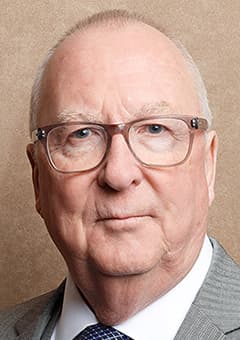 Warnock is the Global Head of Touring at leading global talent and entertainment company UTA. Based in UTA's London office, Warnock oversees a robust roster of UK agents and artists, advising on both regional and international touring business strategy.
Warnock is one of the most experienced music agents in the world and a key architect of the modern live music business. He has directly helped to open up new touring markets in areas such as India and China for international artists, and he has been an influential player in expanding the global footprint of the live music business. He currently represents some of the largest worldwide touring acts including Dolly Parton, Deep Purple, and David Gilmour. His extensive and varied career has also seen him work with legendary artists including Pink Floyd, The Rolling Stones, Johnny Cash, Simon & Garfunkel and Michael Jackson. Among his many unparalleled achievements are Michael Jackson's tour stop in India, The Rolling Stones' tours in South East Asia and Europe, and Pink Floyd's two world tours, numerous events, including having the band play Russia before the Iron Curtain came down and negotiating for them to play on the Grand Canal opposite St Mark's Square in Venice.
Outside of UTA, Warnock is actively involved with the Nordoff Robbins music charity where he sits on the Board as trustee and is Chairman of Fundraising, as well as the Country Music Association Advisory Group where he is a participating member. During his career, he has received multiple industry awards, recognising his significant contributions to the live music business. In January 2019, Warnock was appointed a Member of the Order of the British Empire in the New Year Honours List, for services to Music and Charity.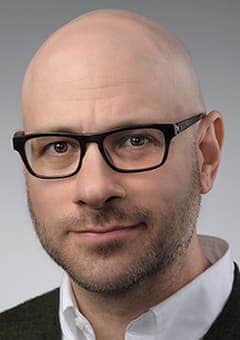 Bill Werde
Syracuse University
Bill Werde is director of the Bandier music business program at the Newhouse school of Syracuse University. For five years ending in 2014, Bill oversaw all content efforts at Billboard, evolving the historic B2B magazine into a global, digital, consumer brand. Werde has been a leading storyteller and media executive for much of his career. He started writing about the intersection of culture, business and technology more than 20 years ago, and has been frequently published by The New York Times, Wired, The Washington Post, Rolling Stone and many others. Werde is also a frequent guest on CNN, the BBC and other outlets as a music industry expert.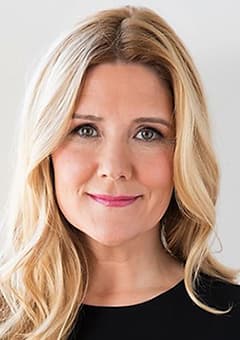 Jackie Wilgar
Live Nation
Working with 45+ countries and teams around the world, Wilgar leads the development, integration and growth of marketing & consumer technology in web, mobile, social, CRM and media. Driving a 250% increase in web page views, the development and implementation of mobile app tech used on 85% of Live Nation International Festivals, the integration of single platform for content and an interactive global discovery map of 150+ festivals, have help contribute to on-going, YOY increases in ticket sales and partner revenue across international markets. A Canadian who moved to London in 2013, Jackie joined the Live Nation International team after heading Live Nation, North American Marketing for eight years. During her time in Los Angeles, Wilgar lead the marketing evolution of digital, social, mobile, media, promotion and data based marketing with both Live Nation and Ticketmaster. She is recognised by Billboard Magazine as one of the industry top Digital Power Players 2017, by Fast Company as one of the 100 Most Creative in Business and is a Top Women in Music – Billboard Magazine. A "marketer at heart" Jackie's started in sport and included years with Coca-Cola and in the Canadian beer industry. Jackie has been part of Live Nation's role in the evolving music industry for more than 12 years and loves that moment when the house lights go down, the energy builds and the power explodes as fans and artists share live music experiences around the World.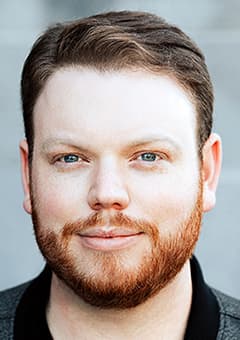 Zach Zimmerman
ZTZ Entertainment
Zach Zimmerman is founder and CEO of ZTZ Entertainment, an artist-first music management company dedicated to pioneering new methods of funding and marketing developing talent. Clients at launch include dance music producer/DJ and Mind of a Genius label founder David Dann, pop singer/songwriter Chloe Gilligan, and electronic musician and producer Eddie Sears' Rocket Pengwin project. Prior to founding ZTZ, Zach spent more than five years at Uber, most recently as global head of Music and Entertainment overseeing strategy, vision and execution of an 8-figure portfolio of investments and partnerships that reached 30 million+ music fans. Notable projects include partnerships with Billie Eilish, Khalid, Ed Sheeran, John Mayer and Lil Nas X, as well as brokering and executing a multi-year deal with Live Nation spanning 10 countries and 100+ properties. Zach was honored by Billboard as a 2018 Branding Power Player, and has been a featured speaker at NYU Tisch School of the Arts, Event Marketer Summit, Industry Insights Summit, and other thought leadership events. At ZTZ, Zach will focus on applying his hands-on approach with brand partnerships to artist development, adapting the principles of a tech startup to create the next generation of music unicorns. Born and raised in the San Francisco Bay Area, Zach is currently based in Los Angeles, and is an avid golfer, traveler and audiophile.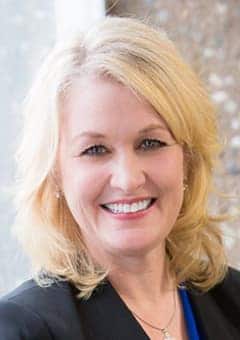 Lori Ajax
Bureau of Medical Cannabis Regulation
In February 2016, Governor Brown appointed Chief Ajax as the first Chief of the newly formed Bureau of Medical Cannabis Regulation. Prior to her appointment, Chief Ajax served as Chief Deputy Director at the Department of Alcoholic Beverage Control where she spent 22 years working her way up the ranks, starting at the investigator trainee level. Ajax spent ten years in private industry prior to her state government career. She holds a Bachelor of Science Degree in Criminal Justice from California State University, Sacramento.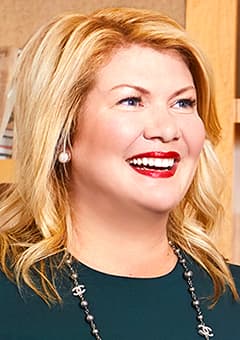 Marcie Allen
MAC Presents
Allen leverages her 25 years of music industry experience to negotiate high-profile partnerships between the world's leading brands and artists. Allen has brokered and executed multi-faceted programs on behalf of brands including: Sony, Southwest Airlines, YouTube, Microsoft, Verizon, Citi, Samsung, Capital One, Delta, Adidas, Hollister, AT&T and artists including Chance the Rapper, Rolling Stones, Khalid, John Mayer, Lady Antebellum, Billy Joel, Kelsea Ballerini, John Legend, Imagine Dragons, Travis Scott, and Keith Urban. She booked all of the acts for the two day ATLive concerts at Mercedes-Benz Arena, benefitting the Johnnie Mac Soldier's Fund. She has been nominated as a finalist for Billboard's "Concert Marketing and Promotion Award" 15 times and has won 8 times. Allen has been named to Billboard's "Women in Music" list every year since 2010. Allen was included in Billboard's "Power 100" list in 2018, "Branding Power Players" list in 2016- 2019, being named a "Master of Branding" in 2019. She was selected to Billboard's "Hip-Hop Power List" in 2017 and 2018, honored on the publications "40 Under 40" list in 2013 and has also received Billboard's Humanitarian Award." Variety has selected Allen to its 2015 and 2018 "Power of Women: New York Impact List," representing the most powerful women in entertainment.
Prior to starting MAC Presents, Allen owned and operated Nashville/ Atlanta based MAD Booking & Events, which produced more than 100 music festivals across the country including On the Bricks in Atlanta. Allen is currently an adjunct professor at NYU Steinhardt and Clive Davis Music Institute of Recorded Music; sits on the board of directors for The Country Music Association and serves on the advisory board for Berklee College of Music. Marcie was a member of the 2016 Cannes Lions Entertainment Music jury and served on the 2016 Clio Music jury, was honored at the 2019 Country Music Hall of Fame's Louise Scruggs Memorial, was named to Nashville Business Journal's "Women in Music City" list every year since 2014 and was recognized by Nashville all-girls college preparatory school Harpeth Hall as their Distinguished Alumna of 2017.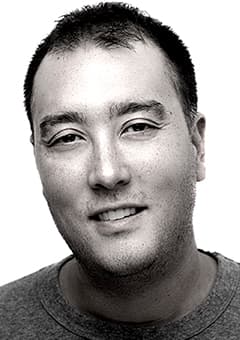 Sam Alpert
Paradigm Talent Agency
Sam Alpert is the Senior Vice President of Marketing at Paradigm Talent Agency. In 2019, he and his team successfully executed marketing campaigns for more than 321 unique clients. Since joining Paradigm in 2014, Alpert has overseen the growth of the tour marketing department to a team of 12 people across three offices in New York, Los Angeles, and Nashville. Artists that Alpert has worked with include The National, ODESZA, Tame Impala, Idina Menzel, Why Don't We, Van Morrison, ZEDD, The 1975, Death Cab For Cutie and Rex Orange County.
Alpert is also the founder and producer of electronic radio show "The Cookout" on Sirius XM's Diplo Revolution channel.
Before coming to Paradigm, Alpert served as head of marketing for Ultra Records, leading marketing campaigns for Kaskade and Steve Aoki. Before Ultra, he was SVP of Marketing at The Eleven Seven Music Group and Tenth Street Entertainment, where he lead marketing campaigns for Mötley Crüe, Blondie, Eve and JET, among others.
Alpert got his start in the music industry while attending the University of Vermont, working at Burlington music venues Nectar's and Higher Ground. Alpert also has a masters degree from Columbia College Chicago.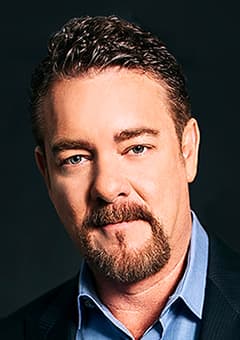 ROB BECKHAM is the President and CEO of the AMG (Artist Management Group, LLC) and has over 30 years of experience in the world of entertainment. The AMG, launched by Beckham and veteran artist manager Bill Simmons in mid 2019, represents superstars Brad Paisley and Chris Young, new BMLG artist Payton Smith, new Sony artist Kameron Marlowe, and rising stars Alexis Wilkins, Essex County, Liv Charette and Nolan Sotillo.
Prior to founding the AMG, Beckham served as the co-head of WME's Nashville office for nearly 10 years. Under his innovative leadership, WME's Country Music Department prospered at an extraordinary level. In 2015 alone, WME clients captured 10 of 11 ACM Awards, 7 of 11 CMA Awards and had more #1 Singles on Billboard Country Radio Charts than any other agency. Billboard dubbed Beckham a "Nashville Power Player" and Variety Magazine named him one of the top Touring Agents in the United States. Beckham is a three-time nominee for the prestigious CMA SRO Award for Talent Agent of the Year, winning the Award in 2014. Beckham's former agency clients include Garth Brooks, Brad Paisley, Chris Young, Rascal Flatts, Blake Shelton, Reba, Brooks &Dunn, Jake Owen, Gary Allan and many more.
In addition to his work at the AMG, Beckham is also very involved in the community. He currently serves on the Board of Directors for the Country Music Association, the Vanderbilt- Ingram Cancer Center, Cheekwood Estate & Gardens, the T.J. Martell Foundation, and Make-A- Wish of Middle Tennessee. In 2014, he was named T.J. Martell Ambassador of the Year and was also honored by the Nashville Association of Talent Directors at their annual gala. In 2016, Rob received the Swan Award for his work in philanthropy and the arts at the 54th annual Swan Ball in Nashville. He regularly donates his time speaking at events and participating in fundraisers for various local and national charities. A native of Montana, Rob lives in Brentwood, Tennessee with his wife and daughter.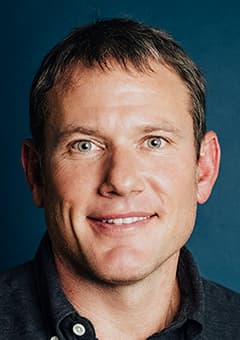 Andrew Blank is the Casinos Division Director and Promoter at C3 Presents. He has been with C3 for the last 14 years and currently leads a team of Casinos buyers and marketers booking 32+ venues in North America. In 2017, Andrew won Casino Buyer of the Year at the IEBA and G2E conferences.
C3's Casino Division programs approximately 1,500+ events for casino clients annually, ranging from concerts and production shows to lifestyle events and celebrity appearances. C3 is the exclusive talent buyer for 22 Caesars Entertainment properties outside of Vegas and is also the exclusive buyer for the Cosmopolitan Las Vegas, Live! Casino & Hotel Baltimore, Mystic Lake Casino Hotel, and others.
Andrew Blank graduated with a bachelor's degree The University of Texas at Austin. When he's not booking shows, he's planning his next trip to see Phish.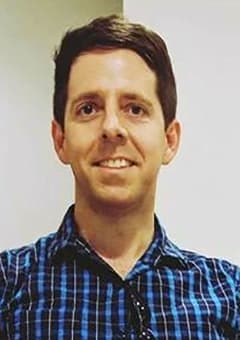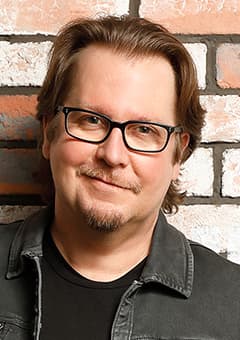 John Boyle
Live Nation Japan
John Boyle currently serves as President of Live Nation Japan, overseeing and leading Live Nation's current business and future growth in Japan. Prior to this, as Chief Financial Officer and Chief Growth Officer of Live Nation's Insomniac Events, Boyle led the company's international expansion efforts expanding flagship festival Electric Daisy Carnival (EDC), whose Las Vegas edition is the largest single-weekend festival in North America with 420,000 attendees, to London, Mexico City, Sao Paolo, Delhi, Tokyo and Shanghai. Previously, Boyle was as an A&R and marketing executive at Giant Records, Virgin Records, and Warner Bros. Records. As a talent manager, he represented acts including actor and platinum rapper Xzibit, multi-platinum rock band Alien Ant Farm, and hip-hop legends Blackalicious. Boyle begin his career producing concerts for events such as the X Games and the US Open of Surfing, which led to helping launch the Vans Warped Tour and to producing and owning winter music festival SnoCore. Boyle holds a dual MBA from Columbia Business School in New York and Haas School of Business at UC Berkeley, as well as a BA in Economics from UCLA.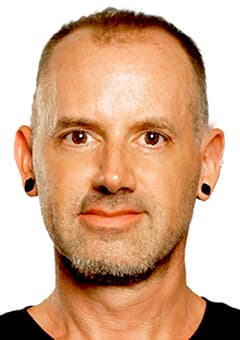 For the last 25+ years, James Brett has been respected as a highly successful serial entrepreneur and venture capitalist. James took on the CEO role for APPIX in 2018, as well as being the founding investor, while the company was still operating in stealth mode. James is also the CEO for STOP [Safety Training Operators Program].
With extensive experience and a particular focus on Public Health and Safety, along with technical engineering solutions, online businesses and apps, as well as the unique marketing challenges facing such organizations, James is a sought-after presenter, speaker and participant at conferences, conventions and associations. He has been and continues to be an active member on many boards, associations and not-for-profit groups where his input is regarded as having a unique, innovative and refreshingly optimistic perspective leading to dramatically positive results.
James has always had a passion for safety and was instrumental in the recent launch of APSA, Area Public Safety Alerts. APSA is the only smartphone public safety alerts and notification solution in the world that does not require any terrestrial network connection such as cellular data or WiFi, and even transmits during a power outage.
James got his start in the entertainment and concert industry very early in his life as a renowned and extremely skilled concert FOH audio engineer and toured the world beginning in his mid-teens. He founded and built what became one of Canada's largest audio-video equipment rental and production companies that recently got acquired by PSAV.
James still gets 'hands on' with the occasional live event, including an ongoing annual gig for the Super Bowl, where he mixes audio for the live 'inside stadium' show.
"Once the entertainment industry is in your blood, it never leaves!"
He enthusiastically enjoys sharing his intellectual capital with others and has a 'drive for life' that one would find hard to match.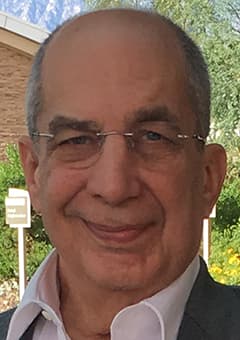 Billy Brill
Billy Alan Productions
Billy's passion is working with Native American tribes and their casinos to book a wide variety of entertainment. Fortuitously, Billy's longtime friend from high school, Alan S. Kornstein, was wrapping up a highly successful career in finance and accounting and was interested in a new experience. Thus, Billy Alan Productions was born, and it books booking entertainment for Casinos up and down the West Coast.
Whether designed to appeal to the "big players", or booking and promoting to a target market that views seeing shows as a large part of the Casino experience, they fill a niche that has a significant effect on casino revenue. Billy's experience and talent with booking, creating marketing strategies, media buying, and branding has created a successful model. Billy Alan Productions bookings have a wide range, including The Beach Boys, Jay Leno, Jo Koy, Theresa Caputo, Gabriel Iglesias, Sammy Hagar, Pitbull and Ringo.
Billy holds a BFA, Communications Arts from the New York Institute of Technology – Old Westbury. He serves on the advisory board of Native American Casino magazine.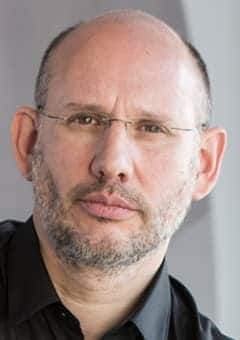 Since 30 years, Michael is involved in the management and operations of sport- and entertainment facilities across Germany and Europe ranging from 1.000 seat club to 60.000 seat Stadia, responsible for the full service management including Event-Booking/Production, Sales, Marketing, F+B services, Operations, Ticketing and all other related functions. He was and is responsible for the development of local management teams for new facilities as well as the reorganization and improvement of existing management structures.
Michael was involved in the planning and production of more than 3.000 shows, events and sport- competitions ranging from 1.000 to 80.000 visitors, including events such as the Commonwealth Games (2002), World Games (2005), Fifa Soccer-championship (2012/2024), Olympic qualification tournaments and many Domestic, European and International sport-championships.
Further, he was involved in the planning, development and reorganisation of more than 180 new venues and facilities around the globe, as diverse as the Singapore Sportshub, Dubai Palladium, Stadion Ora Arena in Istanbul, Wroclaw Stadium or the Qatar National Congress & Convention Center.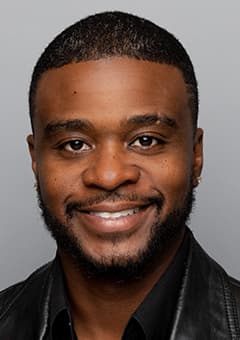 Jay Byrd is a Music Agent at leading entertainment and sports agency Creative Artists Agency (CAA). Byrd is based in the Los Angeles office and represents many of the world's leading artists, including Lil Wayne, Anita Baker, Jason Derulo, and Jon Batiste, among others. He has worked to cover West Coast touring for the last 10 years.
Byrd began his career in the mailroom at William Morris in 2006. He joined CAA in 2015.
Byrd graduated from The University of Utah with a degree in Communications and is a proud father of two.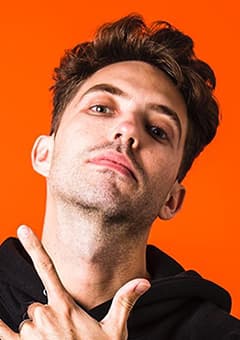 Tariq Cherif
Rolling Loud
Tariq Cherif is the co-founder of Rolling Loud, hip-hop's largest music festival. Always a fan first, Cherif's music career began in 2009 as an artist, producer, and intern at a recording studio. It took a year for him to realize that being a creative was not his destiny. While in college figuring out his next move, he saw promoters booking EDM shows, but none of his favorite rappers were getting booked. So in October 2010, Cherif co-founded Dope Entertainment with partner Matt Zingler and grew it to become Florida's leading hip-hop concert promotions company. After 5 years of establishing the company as well-respected promoters, Cherif and Zingler co-founded Rolling Loud in 2015. He is now focused on expanding the brand nationally and internationally, diversifying ancillaries including merchandising and media, and artist management. Cherif is a husband and father, with an eight year old son and two year old daughter.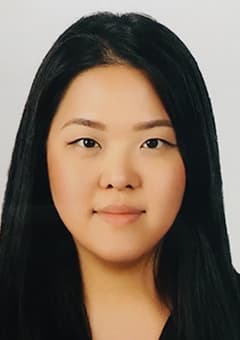 Ashley Choi
Global Music Management Consulting, Kpop
Ashley Choi is a global business and brand strategist for artists, labels, and media conglomerates. Her work spans the U.S., South Korea, Europe and South East Asia, as she executed large-scale events and ground-breaking deals to expand K-pop globally and incorporate more US opportunities in Asia. As the former International Head of major independent Korean Label AOMG and VP of Global Music at Korean conglomerate CJ ENM, she orchestrated BTS's first US-based reality show during their debut year, KCON, and several music and TV performances involving Stevie Wonder, Missy Elliott, John Legend, Snoop Dogg and others with major K-pop artists. She most recently signed Jay Park to Roc Nation as their first Korean artist, and currently advises "Gangnam Style" Psy's newly minted label P Nation on their global strategy for their roster.
As an advocate for climate awareness, Ashley advised former Vice President Al Gore and his Climate Reality campaign for several years helping involve Kpop artists and produce the Asian and K-pop talent segments for his "24 Hours of Reality" program. Prior to this she campaigned with The One Campaign for the 2005 G8 Summit with U2 frontman Bono, traveling with Richard Branson, Bob Geldof and other political leaders to raise awareness regarding Global Poverty and Debt Cancellation.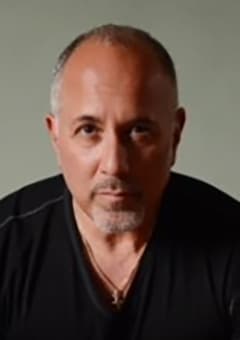 Billy Conn currently serves as a Talent Buyer for the Live Nation Office in Las Vegas. In his current role. Conn books such venues as The Pearl at the Palms, The Joint at Hard Rock Hotel. The Venetian Theater at the Venetian Hotel, the Downtown Las Vegas Events Center, and The Smith Performing Arts Center. Billy is also responsible for many of the major residencies in the city, including Billy Idol and Lady Antebellum at Pearl Concert Theater at the Palms, and Styx, ZZ Top, Chicago, Foreigner and Steely Dan at The Venetian Theater.
Prior to joining Live Nation Las Vegas, Conn has worked in Las Vegas for over 20+ years in many other positions with in the industry, to include the Vice President of Entertainment at Palms Casino Resort, where he led talent buying, promotions and general management for three venues at the Las Vegas resort. Conn also previously served as Executive Director of Special Events and Nightlife for Hard Rock Hotel & Casino Las Vegas.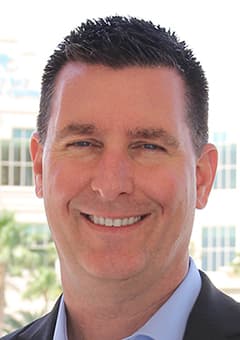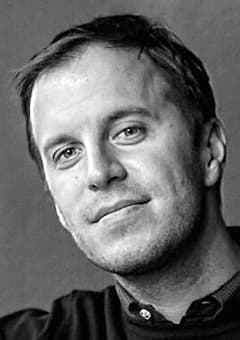 Jonathan Eshak
Mick Management
Jonathan Eshak is a co-owner and partner at Mick Management. Based in Brooklyn, NY with offices in Los Angeles and Nashville, Mick is a boutique management firm currently representing more than twenty acts including the likes of Leon Bridges, Maggie Rogers, Ray LaMontagne and Carly Rae Jepsen. In his capacity as a partner, he oversees the entire roster at the company as well as strategic initiatives to most effectively navigate a rapidly changing music industry. Before joining Mick in 2004, Jonathan held positions in A&R at both ATO Records and Universal Music Publishing. Additionally, he is a partner in Big Deal Music, an independent music publishing company.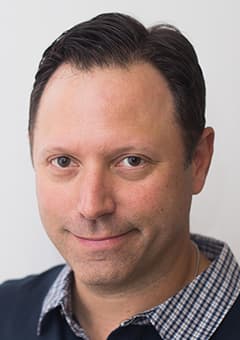 Kristen Foster
full coverage
Kristen Foster is President and CEO of full coverage communications, a fully integrated Entertainment public relations and communications strategy firm. Foster is a leader in music PR and has spent over two decades in a myriad of dynamic public relations leadership positions within the music business. She has managed the image and press campaigns for the top names in music including Eric Clapton, Fleetwood Mac, Lorde, Jon Bon Jovi, Tim McGraw, Faith Hill, BTS, Kings of Leon, G-Eazy, Fall Out Boy, Sheryl Crow, Idina Menzel, Harry Connick Jr, Peter Gabriel, Joan Jett and many more. Within the scope of touring, Foster has overseen some of the biggest global tour press campaigns for major promoters including Live Nation and AEG.
Prior to founding full coverage communications, Foster was Executive Vice President at PMK*BNC and head of the company's Music Department for over 12 years. Foster previously held various executive positions in Entertainment PR including Vice President of Public Relations for USA Films, and before that spent several years at PolyGram in various record label positions.
Ms. Foster started her career at the Pentagon in Washington D.C. as a Department of Defense public affairs officer. She is a graduate of the Journalism School of The Ohio State University.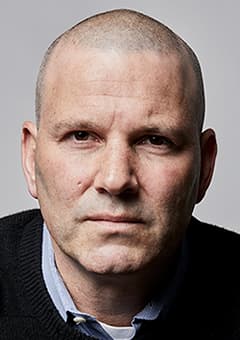 Harlan Frey
Atlantic Records
Harlan Frey is Senior Vice President of Touring and Artist Development for Atlantic Records, and is widely regarded as one of the most impactful label execs in the touring space. He oversees all tour related activities within the label group spanning more than 200 artists, including: Bruno Mars, Ed Sheeran, Lizzo, Portugal.The Man, and many more. Up until the 2012, Harlan spent thirteen years at the helm of the Roadrunner Records' Artist Development department where he was instrumental in cultivating the careers of Nickelback, Slipknot, Young The Giant and various others. Harlan got his start with the Agency Group in '95 where he signed emo breakout band Jimmy Eat World. He's been honored by his peers with 6 different nominations and a win for 'Artist Development Executive of the Year' in Pollstar voting. Harlan's grass-roots out-of-the-box approach to artist development has impacted so many of the artists he's worked with. Look for Harlan to continue to find new innovative ways to give Atlantic Records a leg up on the rest.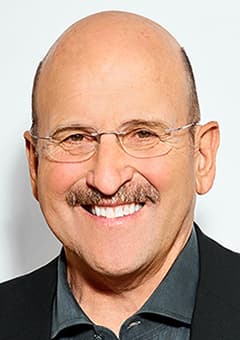 Dell Furano has over 40 years of experience in the music, celebrity and sports merchandising, branding and licensing business. Dell originally co-founded Winterland Productions with Bill Graham. Winterland has long been known as the first major concert merchandiser in the industry.
Dell founded Signatures Network in 1999. In 2008 he sold Signatures Network to Live Nation. Furano continued with the company as CEO of Live Nation Merchandise up and until 2013 when he left to form Epic Rights, a full service, global branding, social media marketing and rights management company.
In 2019, Epic Rights became a wholly owned subsidiary of the Universal Music Group.
Dell lives in West Hollywood, California.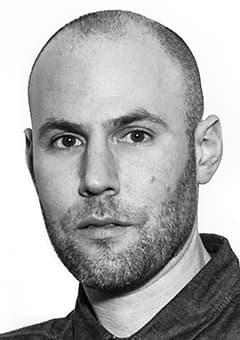 Dan Goldberg
Warner Music Artist Services
Dan Goldberg is a senior-level business leader known in the music industry for his dedication, fervor, and passionate approach to the intersection of fan engagement and technology.
In his current role as Senior Vice President of Warner Music Artist Services, Dan operates in a general management capacity overseeing Warner Music Group's e-commerce, tour merchandising, VIP Experiences, ticketing, and fan clubs businesses. Additionally, he leads a team of digital strategists, operations experts, and like-minded fanatics who drive revenue and fan engagement by placing the right offers in front of the right fans at the right time. His responsibilities at WMG include Merchandising, E-Commerce, Fan Engagement, CRM, Digital Strategy, Consumer Analytics, Campaign Management, and Web & Mobile Strategy.
Dan is a graduate of Brooklyn Law School and is a member of the New York State Bar. When not in the office, on the road, or at a show, Dan can be found being fanatical about his family and two dogs, metal and hardcore music, and boxing.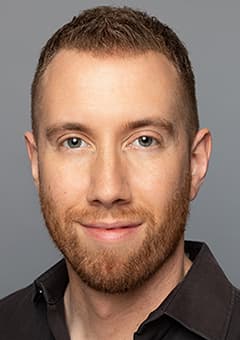 Nathan Gregory is an Agent in the Music Brand Partnerships department at leading entertainment and sports agency Creative Artists Agency (CAA). Nathan is based in the Los Angeles office and helps develop innovative partnerships between artists and corporate brands.
Nathan began his career at music management firm McGhee Entertainment. He joined CAA in 2013.
In 2011, Nathan was named to Billboard's "30 Under 30" power list and was also recently named to Billboard's 2019 Branding Power Players list.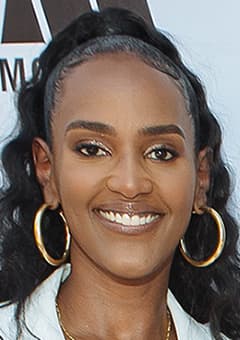 Ethiopia Habtemariam
Motown Records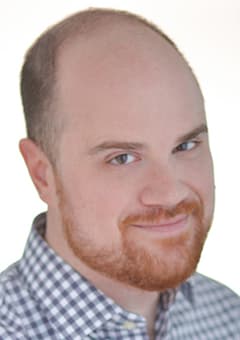 Andrew Hampp is a brand partnerships specialist, content strategist and journalist who founded consultancy 1803 LLC in 2018. Bringing over a decade of senior roles in New York and Los Angeles to his current home base in the Bay Area, Andrew works with blue-chip clients across the media, advertising, music, data and nonprofit spectrum, utilizing a wide range of capabilities to help them achieve their goals. Current clients include Nielsen Music, Cathay Pacific, Influence Media, Blue Note Records, Killian + Company and Versus Creative.
Prior to founding 1803 LLC, Andrew spent three years with MAC Presents as VP-Brand Strategist, where he brokered partnerships between A-list artists and Fortune 100 brands, including programs with Chance The Rapper, Khalid and Andra Day and companies like Citi, Bud Light and Samsung. Andrew spent a decade as a senior contributor and editor with Billboard and Advertising Age, and has been quoted for his expertise on the business of music by dozens of national publications.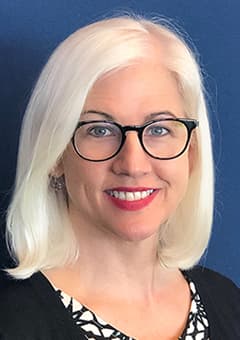 Mary Haskett
Blink Identity
Mary Haskett is the CEO and co-founder of Blink Identity, an Austin based startup developing a unique privacy-preserving high throughput access control systems. She got her start running a skydiving school and went on to start multiple companies which she grew to profitability without outside funding. She is a beekeeper, Techstars alumni and privacy advocate.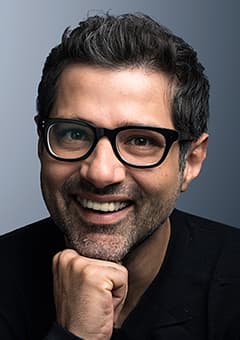 Ashish Hemrajani
BookMyShow
Ashish Hemrajani is the Founder and CEO of Big Tree Entertainment Private Limited, which operates BookMyShow, India's leading online entertainment platform, offering tickets and end-to-end management for live events and movies as also sports, games, musicals, etc. It is the one stop shop for all out-of-home entertainment offerings in India.
Ashish started his professional journey after completing his MBA specialising in Marketing in 1997. In 1999, he gave in to his passion for entrepreneurship and founded Big Tree Entertainment.
In 2007, seeing the growth in multiplexes and the increased credit and debit card penetration in the country, Ashish and his team launched BookMyShow as we know it today. While passionately driving his model for BookMyShow, he brought on board believing investors like TPG Growth, Stripes Group, SAIF Partners, Accel and Network 18 (Reliance). BookMyShow has also ventured into international territories and has expanded its operations to Dubai, Indonesia, Singapore and Sri Lanka.
While BookMyShow embodies the true spirit of entrepreneurship and is a classic example of how a simple idea can go a long way in resolving a pertinent problem, Ashish also continues to invest his energies in creating and nurturing the next generation of leaders and entrepreneurs, both within the organization and outside of it.
BookMyShow also gives back to the society through BookASmile, the charity initiative of the organization. Since its inception, BookASmile through the power of Re. 1 has positively impacted millions of lives across the country and continues to generate smiles within the lesser fortunate sections of the society.
Ashish believes in balance and indulges in a couple of leisure activities that help him stay focussed, including sailing. The BookMyShow captain cool considers the sea as a great leveller. He sails every week and participates in sailing competitions regularly along with his crew. Apart from being out at sea, Ashish is also drawn to the philosophy of Vedanta.
Michelle Jubelirer
Capitol Music Group
Michelle Jubelirer has been serving as Chief Operating Officer of Capitol Music Group since May of 2015, having joined the company as Executive Vice President in 2013. Her numerous responsibilities include overseeing the company's business strategy and development and acting as a senior liaison to CMG's parent company, Universal Music Group (UMG). She works closely with Steve Barnett, CMG's Chairman and CEO, and other members of his executive team to set the creative direction of CMG and to support department heads with the day-to-day operations of the company and its portfolio of labels: Capitol, Virgin, Motown, Blue Note, Harvest, Astralwerks, Capitol Christian, and independent distribution company Caroline.
Jubelirer began her career as a mergers and acquisitions attorney at New York's Simpson, Thatcher, & Bartlett in 1999 before joining Sony Music in 2003. Two years later, she moved to Los Angeles to join King, Holmes, Paterno and Berliner, one of the entertainment industry's most highly regarded law firms, where she quickly made partner. During her time there, she represented a diverse roster of clients including Frank Ocean, Pharrell, M.I.A., Odd Future, Ke$ha, Swedish House Mafia, Marilyn Manson, Yeah Yeah Yeahs, Damian Marley, Slipknot, The Neighbourhood, Tommy Lee, Grimes, Tori Amos and Buckcherry, along with many other musicians, fashion designers, and visual artists.
Jubelirer is well-versed in entertainment law, including recording agreements, publishing agreements, and television and movie contracts, and since joining CMG in January 2013, she has been an integral part of some of the company's highest profile and most competitive signings, including Beck, Niall Horan, Maggie Rogers, Migos, Hey Violet, and Paul McCartney.
Jubelirer is on the National Board of Planned Parenthood Federation of America and is the mother of one son.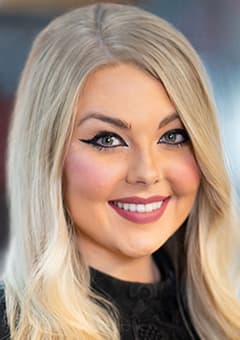 Kacie Lehman
MAC Presents
Kacie Lehman is Senior Vice President of Partnerships for MAC Presents, a leading music sponsorship and experiential agency. In her more than eight years with the company, Lehman has played a key role in developing global partnerships with culture's leading brands and artists. She has been instrumental in developing many award winning brand-artists programs including; Chance The Rapper's brand ambassadorship with H&MxKENZO; Khalid's partnership with Forever 21; MadeInTYO's integrated partnership with Sprite; Southwest Airlines' "On The Rise" program with Khalid; Southwest Airlines' "Destination Dragons" tour and campaign with Imagine Dragons and Taylor Bennett's partnerships with Urban Outfitters, Express and Diesel, among many others.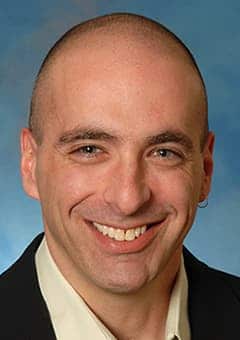 Jim Lewi
Red Light Ventures/Starr Hill Presents
Jim Lewi leads cannabis initiatives for Coran Capshaw's Red Light Ventures/Starr Hill Presents, which includes the world-famous Emerald Cup.
Prior to Red Light, Jim served as the President of LiveWorks Events and worked at CAA, overseeing live events. His past clients include: The HORDE Festival, Family Values, Metallica Summer Sanitarium, Grateful Dead Productions, Linkin Park Projekt Revolution, Woodstock and more. Jim has also founded three business conferences – Aspen Live Conference (music and live entertainment), Music Media Summit (partnered with the Lefsetz Letter's Bob Lefsetz) and the Aspen High Summit (cannabis meets entertainment).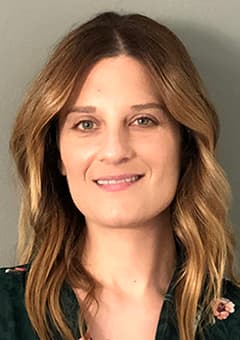 Kate Lieberman
Live Nation
Kate Lieberman is the Vice President of Guest Services for Live Nation. With more than 12 years of experience in event and operational management, she is passionate about leading and motivating teams to create innovative and actionable programs aimed at elevating the service experience. As the senior CX professional for Live Nations US Venues division, Kate is at the forefront of executing complex, division-wide service-focused initiatives. Her intention behind it all is to guarantee an exceptional experience to the 11+ million guests who attend an event at any one of the 52+ owned and operated venues nationwide. Kate thrives on leveraging insight to create sustained, practical, best in industry guest experience strategies.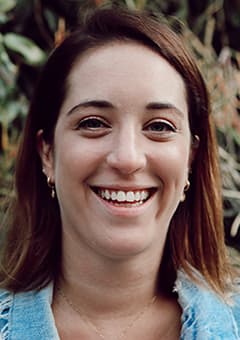 Born in London, Sophie Lobl made her way to the United States following her Bachelors at Leeds University. She started her career in entertainment at Radio 1 where she worked as an assistant producer on shows such as Annie Mac, Zane Lowe and Mistajam to name a few. She then moved to WME where she worked her way up from reception to work for Russell Warby, Ari Emanuel and finally Marc Geiger. She worked as an assistant to Emmanuel and Geiger, Sophie for Emmanuel during the IMG // WME merger and eventually moved to Los Angeles to work under Geiger in the LA office.
In 2019 after much persuasion to move to Texas, Sophie moved to Austin to work for C3 Presents in the new role of Global Festival Buyer. Lobl works closely with the LN EU team, aggregating artist offers for 197 festivals. So far they have confirmed over 20 bands for worldwide festival such as Bonnaroo, Lollapalooza Stockholm, and the various International Lollapalooza's. She also researches and creates extended business endeavors under Charles Attal (Founder of C3)
Sophie is also a talent buyer and the Director of Campground experiences at Bonnaroo Music and Arts Festival where she curates and manages 12 stages in the campgrounds. She is responsible for the pride parade taking place this year, The Sanctuary of Self Love by Hayley Williams from Paramore and House of Yes at Bonnaroo, to name a few. Sophie was a key part in the creation and curation of Lollapalooza Stockholm and partnering with Live Nation Sweden. She currently books the festival that is taking place this June and has booked headliners Foo Fighters, Lana Del Rey and Travis Scott.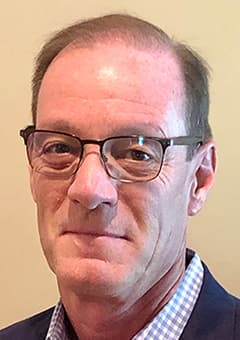 Dave Macdonald is a Director of Strategy with AT&T where he is responsible for working with key clients, in the Sport and Entertainment vertical, providing strategic & technical direction to address their business challenges. Dave's extensive background in delivering customer solutions provides him the expertise and experience to assist our clients in transforming their business through the adoption of emerging technologies.
Dave was appointed to the position of Director of Strategy in 2011. In this role, he works with AT&T clients in the formation of their overall strategy, in support of their key business and technology initiatives. With an innovative approach, Dave brings the "art of the possible" consultative services to emerging technology and services development relating to business transformation. Dave was moved to the Sports and Entertainment vertical in 2018.
Prior to his current position, Dave was an Enterprise Consultant in AT&T's Global Solution Center Lab. As a founding member of the Global Solution Center Lab, he assisted in the development and growth of the multi-site lab eco-system which provided advanced technology solutions to Fortune 500 companies and government agencies. His primary focus in that position was assisting clients by providing strategic thought leadership and best practice recommendations on architecture, security and application integration.
Dave has 36 years of overall experience in IT and business. His experience spans the functional areas of IT Architecture and Infrastructure, Technology Operations and IT Services and Solutions. His experience includes working with clients in Financial Services, Hospitality, Healthcare, Retail and Government. Prior to joining AT&T in 1995, Dave held various technology-centric positions in the private sector.
Dave resides in Brooklet, Georgia with wife Sandra. They have five grown children and one grandchild.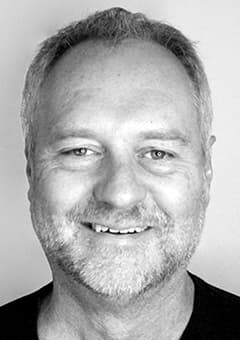 Michael Martin
Effect Partners | r.Cup
Michael Martin — a recovering Wall Street Investment Banker — is the Founder and CEO of Effect Partners and r.Cup. He has been an innovator in sustainability and social change impact and marketing almost 30 years, starting with the non-profit, Concerts for the Environment.
Michael developed the first-ever, national global warming campaign with Dave Matthews Band uniting the top 20 environmental groups and produced multiple 500,000 attendee Earth Day events on the National Mall. He introduced many of the greening practices currently being used in the music industry today. He has worked with over 200 of the music industry's leading artists and tours including Jack Johnson, U2, Dave Matthews Band, and Rolling Stones. He has developed sustainability & marketing strategies for brands including Apple, Toyota, UPS, Target, Clif Bar and Live Nation.
Effect Partners is a social change enterprise, inspiring impactful business solutions powered by music, art and culture. His latest venture, r.Cup, disrupts the wasteful single-use plastic cup at live events. r.Cup reduces the environmental impact of live events with a reusable, recyclable, rental cup program.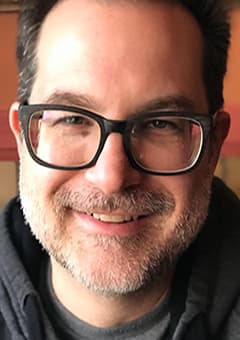 Chris Moon
Anhedonia Management
Over the last 25 years, Chris Moon has worked to foster a creative approach to supporting artists in a variety of capacities. Most recently, he co-founded a new political initiative with his friend Kyle Frenette called 46 for 46: 46 concerts by 46 artists to elect the 46 President of the United States.
As an artist manager, he's worked with critically acclaimed artists such as Josh Rouse, Landon Pigg and Rosie Thomas. He currently represents Apex Manor (Merge Records). He also works for Ambient Inks, a leading printer and merch company based out of Eau Claire, WI, who's clients include Bon Iver, Sylvan Esso, and Iron & Wine. Chris also created a podcast called Tough Love: Adventures in Artist Management, where he interviews fellow artist managers, uncovering real-world stories and insights. Chris has spoken at several industry conferences over the years, including SXSW and AmericanaFest. He's been quoted in Billboard Magazine, Pollstar, NPR, and the LA Times.
Dustin Moore
Axiom Advisors
Dustin Moore has been a driving force behind California's efforts to legalize and regulate cannabis for nearly a decade. In 2011, while with the Speaker of the California Assembly, Dustin advocated for cannabis policy that served as the foundation for the regulatory framework in place today. In 2014, he began working to develop, and ultimately served as Deputy Campaign Manager for, Proposition 64, the successful ballot measure that legalized adult-use cannabis in California.
After Proposition 64 passed in 2016, and having developed such a large body of knowledge about how to effectively regulate the cannabis industry, Dustin began working with local, state, national and international jurisdictions to assist in the implementation of their regulatory and licensing programs, including municipalities throughout California and in Canada, Mexico and throughout Europe. Dustin is regarded as a subject matter expert whose advice and experience is sought by both the private and public sectors nationally and internationally.
He is also a founding partner at Axiom Advisors, the state's leading strategic consulting firm providing business and compliance services to professional cannabis associations, cannabis cultivators, manufacturers, distributors, testing labs and retailers.
As a leading voice on cannabis policy and regulatory navigation, Dustin has advised local governments on the development of thoughtful cannabis events policy. He also serves as Chief Policy Officer for The Emerald Cup, the world's largest and most respected organic cannabis competition.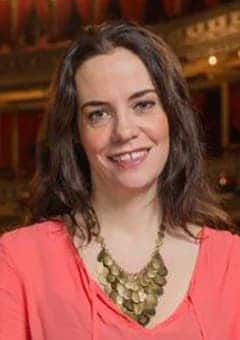 Lucy Noble
Royal Albert Hall
Lucy Noble is the Artistic and Commercial Director of the Royal Albert Hall as well as the Chair of the National Arenas Association, which represents 23 U.K. arenas including London's O2, Manchester Arena and the SEC in Glasgow.
At the Royal Albert Hall Lucy is responsible for the entire artistic programme which last year saw 401 performances on the main stage as well as 1,100 performances in other spaces around and outside the building. The Hall's programming is the most diverse of any venue in the world, encompassing many genres from circus and sport, the biggest rock and pop artists through to the world's most popular classical music festival, the BBC Proms.
As well as the shows, Lucy also oversees the Production & Technical team and the delivery of the events. As part of this she has recently directed the installation of the Hall's new £2.2 million award-winning sound system. She also looks after the Education & Outreach programme which focuses mainly on music and reaches around 215,000 participants each year and works to enhance music education, music for wellbeing and music for careers. Alongside these core areas she supervises the various sponsorships & partnerships within the building.
As part of this remit, her latest work has been building on the venue's own-produced shows, where the charity risks money, acting as both promoter and producer. Last year the Hall presented more than 80 of its own performances, including shows suitable for touring internationally. 2019 was also the second year that Lucy took on Christmas at the Royal Albert Hall – building on the incredible success of the first time that the festival had been brought in-house in 150 years.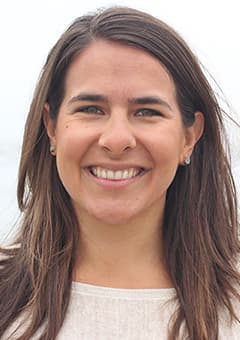 Lucy Agust-Perna
Live Nation
Lucy leads the strategy and integration of environmental sustainability for Live Nation's US Owned & Operated amphitheaters. With 14 years of experience in sustainability and 10 years in the music industry, she recognizes the unparalleled opportunity the music industry has to leverage the power of live music for good. Lucy has toured with Dave Matthews Band and U2 as their Tour Greening Manager and recently helped launch Jack and Kim Johnson's BYOBottle campaign, helping reduce over 350,000 single-use plastic water bottles at Live Nation venues this year. This past May, she helped launch Live Nation's first global environmental charter, Green Nation, with the ambitious goals to reduce 50% of scope 1 & 2 greenhouse gas emissions by 2030 and phase out the sale of single-use plastics at Live Nation venues and events by 2021.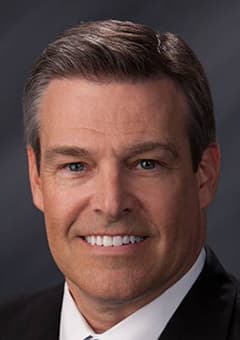 Dan Pferschy
Agua Caliente Casinos
Dan Pferschy is currently the Entertainment Director for Agua Caliente Casinos located in Rancho Mirage and Palm Springs, California. For the last 7 years, Dan has been for booking The Show, a 2000 seat venue at the Rancho Mirage property and all entertainment in the Lounges and for Special Events at both casinos. Dan is also responsible for the planning and executing the New Year's Eve outdoor celebration at the Palm Springs property that includes Entertainment, a 60ft lit Palm Tree with a video wall ring that rises up the tree with the countdown and Fireworks off the casino's roof at midnight. Dan was awarded the Casino Entertainment " Entertainment Executive of the Year " in 2017 at the G2E conference.
Prior to joining Agua Caliente Casino's, Dan has worked at three other Tribal properties, Four Winds Casino in New Buffalo, Michigan and the Morongo Casino and Pala Casino in Southern California. Dan has also been with the Silver Legacy Casino in Reno, Nevada and Harvey's in Lake Tahoe.
Dan is most proud to have been able to bring" A" list entertainers like Steven Tyler, Duran Duran, Def Leppard, Toby Keith, Jerry Seinfeld, J Balvin, Brad Paisley, Alan Jackson and Van Morrison to our intimate venue called THE SHOW.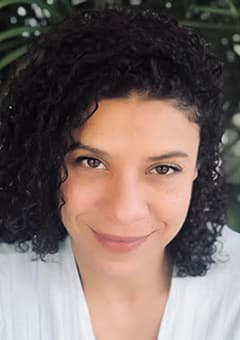 Caroline Phillips
The High Street PR and Events
Caroline Phillips is a public relations and event strategist specializing in conceptualizing, strategizing and executing a wide range of political campaigns, non-profit initiatives, live events and marketing experiences. In 2014, Caroline founded The High Street LLC, a public relations and event production company with the mission of cultivating projects and ideas that leverage business and advocacy for social good. In 2016, Caroline launched National Cannabis Festival (NCF) in Washington, D.C. and in 2018 she expanded the program to include the National Cannabis Policy Summit (NCPS) and Four20 Month. Going into year 5, NCF is now the largest ticketed cannabis gathering on the east coast and NCPS is the only nationally televised cannabis conference in the United States. Caroline is a native Washingtonian. She received her Bachelor's degree from Wake Forest University, completed post-graduate studies at Howard University and received her Master's degree from Georgetown University.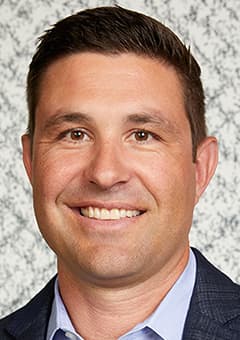 Jeff Poirier is the General Manager of Music, Theater & Performing Arts for StubHub, leading a team focused on the overall strategy, partnerships, marketing, supply and event operations in North America.
Poirier most recently led StubHub's Canadian business, and served as Country Manager for two years. Among their accomplishments, his team launched StubHub into the French Canadian market, signed various partnerships, including a multi-year ticketing integration and marketing partnership with TD Place and the Ottawa Sports and Entertainment Group (OSEG) and has been instrumental in policy discussions regarding consumers' ticketing rights in the region.
Poirier joined StubHub in 2012, at which time his initial role was in Global Strategy & Corporate Development and where he acted as Head of Corporate Development on an interim basis in 2014. His overall responsibilities were evaluating and leading investments for a number of M&A opportunities, while also leading annual strategic planning cycles and strategic initiatives.
Prior to joining StubHub, Jeff was an investment banker for Goldman Sachs in their San Francisco-based Technology group.
Poirier has an MBA from the MIT Sloan School of Management and is a graduate of the U.S. Naval Academy, having served seven years in the nuclear submarine community.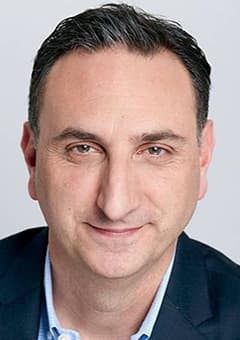 Keith Sarkisian is a partner and agent at WME. His clients include a variety of artists, performers and actors, such as Adam Sandler, Depeche Mode, Duran Duran, Eddie Murphy, Grace VanderWaal Gwen Stefani, Alicia Keys, Justin Timberlake, Keanu Reeves, Luis Miguel, Sofia Carson, Prettymuch and Van Halen. In addition Sarkisian represents Seattle Seahawks Head Coach Pete Carroll, performance psychologist Dr. Michael Gervais and fashion designer Monique Lhuillier.
Sarkisian began his career as an agent trainee at Triad Artists. He joined WME in 1992, with the William Morris Agency's acquisition of Triad Artists.
A graduate of the University of Southern California, Sarkisian resides in Los Angeles with his wife and two daughters.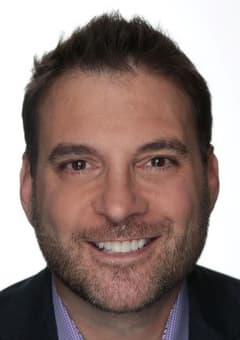 Shomes is currently the Head of the Casino Division at United Talent Agency (UTA) where he oversees the music and non-traditional touring rosters within the gaming entertainment sector. He has secured major deals for his personal client roster including Snoop Dogg, Pitbull, Staind, Rob Thomas (Benefitting Sidewalk Angels Foundation), Aaron Lewis, Toni Braxton, 98 Degrees, Tyler Henry – The Hollywood Medium, Brian Wilson, Bell Biv DeVoe, Paul Anka, George Benson, The Isley Brothers, War, and The Commodores among others, as well as the agency's clients including Post Malone, The Jonas Brother, G-Eazy, Ms. Lauryn Hill, Flo Rida, 3 Doors Down, Bush, X Ambassadors, and more. An accomplished leader in the casino entertainment world, Seth Shomes was the first agent to build a platform for non-traditional entertainment programming to thrive in the gaming industry.
In 2015, Shomes joined UTA where he has been instrumental in establishing the agency's debut Casino Division. Previously, he was with The Agency Group (TAG) where he launched the first dedicated Casino division at any worldwide agency. In 1996, he founded Day After Day Productions, which held an unparalleled footprint in the casino world for nearly two decades before merging with TAG in 2014. Shomes has been awarded the American' Gaming Association's prestigious "Casino Agent of the Year" title 4 times (2015, 2016, 2017, 2018) and was nominated in 2019.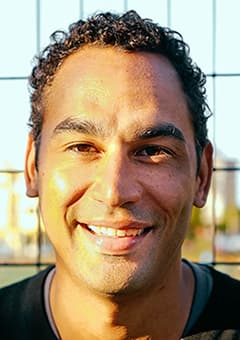 Lyte Founder and CEO Ant Taylor is a serial entrepreneur, angel investor, former Ivy league basketball player and live events enthusiast. A firm believer in the power of technology to disrupt incumbent business models, Ant has co-founded, invested in, or advised several start ups.
After an early career at Goldman Sachs and American Express, Ant joined Right Media as one of the company's first product managers. He worked his way up through product and partnership solutions until Right's $850M acquisition by Yahoo in 2007. At Yahoo, Ant managed a global team to continue to build, sell, and service the Right Media Exchange as well as Video and Ad technologies for the Yahoo product.
While at Yahoo, Ant invested in AdBuyer, one of the first platforms to integrate and optimize search and display ad buying. AdBuyer was later acquired by Mediaocean. Ant was also co-founder of Moat, a global analytics provider focused on making brands and publishers more effective. Moat wa s acquired by Oracle in 2017 and is now part of the Oracle Marketing Cloud.
With Lyte, Ant turned a bucket list adventure to the 2012 London Olympics into one of the most innovative technology companies in the live events industry. Since Lyte was founded in New York and San Francisco in 2013, hundreds of thousands of fans have attended many of the most sought-after live events in the U.S thanks to the tech platform's unique ticket exchange solution. Coachella, BottleRock, the Newport Folk Festival, Arkansas Razorbacks Athletics, and Mumford and Sons are among the amazing live events Lyte has powered.
Lyte is an events marketplace for top sports and entertainment brands seeking an alternative to the secondary market. Lyte partners with major primary ticketing systems, including Ticketfly, Eventbrite, Tickets.com, Etix, Universe, ShowClix, SquadUp, Elevate Tickets, and Front Gate Tickets. Together, Lyte and its partners safely and securely enable fans to return or request tickets to hugely popular live events. Lyte has saved fans over $10M by providing the best priced tickets to the best events.
Throughout his career, Ant has also taken on many philanthropic projects, including 4POINT4, the first philanthropy-based endorsement deal for the 2012 Olympics. In 2010, after a devastating earthquake rocked Haiti, Ant was an advisor for Project Phoenix, a 12,000-seat soccer stadium concept in Cite Soleil, Haiti. The arena was designed by world-renowned architect Carlos Zapata as a world-class soccer facility and self-sustaining community. He also advised on Wellspace, a public-private partnership with U.S. State Department announced in May 2012 by then-Secretary of State Hillary Clinton.
Ant is a Bay Area native and lives in San Francisco with his family. When he's not running Lyte, Ant spends most of his spare time attending live events. His favorites over the past year are the Rolling Stones, Madonna, The Who, the NBA Finals and Bruins-Canadiens at the Garden.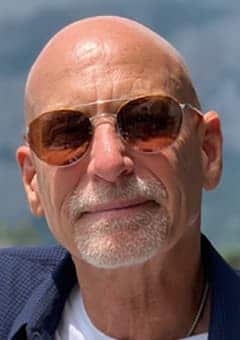 Brad Wavra is a Senior Vice President of Touring at Live Nation, the largest concert promoter in the world. Wavra has been a touring executive with Live Nation for over three decades, working with some of the biggest touring artists of all time. In 2019 Wavra ran point for top touring artists including Jennifer Lopez, Jonas Brothers, New Kids On The Block, Travis Scott, Khalid, and Pink, whose "Beautiful Trauma Tour" grossed nearly $385 million and is the most successful outing by a woman in its decade. He started out working the Milwaukee club scene in the early 1970s before expanding Wisconsin's Alpine Valley Music Theatre. Wavra went on to book national tours with Magic Works in the 1990s where he brought major pop artists like Backstreet Boys, NSYNC, and Britney Spears to the forefront with global stadium tours. Wavra is also responsible for plotting One Direction's global two-year run, which grossed $500 million.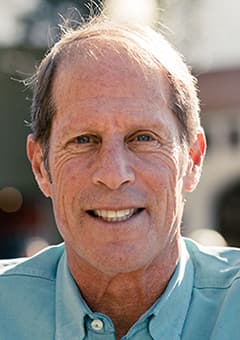 Steve Welkom
Another Planet Entertainment
Steve Welkom is a founding member and COO of Another Planet Entertainment, the nation's top independent concert promoter. He was instrumental in the creation, permitting and implementation of Grass Lands, the first dedicated cannabis area for sales and consumption at Outside Lands music festival in San Francisco's Golden Gate Park. Over the course of the past three years, Grass Lands grew from a single corporate cannabis partner on-site at Outside Lands in 2017, to a full, interactive area emphasizing education and the integration of cannabis products in 2018, to ultimately becoming the first dedicated area at a major U.S. festival to allow state and locally permitted sales and consumption of cannabis in 2019.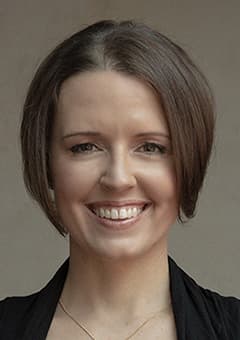 Emily White
Collective Entertainment, Inc.
Emily White's career spans the entertainment industry, carving out a unique path that defines a modern maven. White began her journey at Northeastern University in Boston, with experiences at Powderfinger Promotions, WBCN-FM, Q Division and Skope Magazine. Upon seeing The Dresden Dolls play on campus, White introduced herself to frontwoman Amanda Palmer, quickly integrating into a core member of the band's team. White and The Dresden Dolls grew up professionally together beginning at SXSW and continuing through White's graduation day, in which she did graduate, but didn't walk due to the band kicking off a three continent tour with Nine Inch Nails at Coachella.
Prior to graduating, White completed work with Boston's local promoter, Don Law Company, while working deep within the live local music scene before becoming a world-class tour manager. An internship at MTV / VH1 UK solidified White's early love for international business and view of a modern, global economy. Retiring from tour managing at age 23, including runs with Imogen Heap and festivals ranging from Glastonbury to Fuji Rock, White accepted a position at Madison House Inc., in New York working with artists such as The Fiery Furnaces, Dinosaur Jr., The Secret Machines, Angelique Kidjo, and Taj Mahal, as well as members of The String Cheese Incident and Drive-By Truckers.
White wrote a pre-Radiohead In Rainbows "name your own price" distribution model that was passed along to legendary producer Bob Ezrin in 2007. A job offer at Michael Cohl's Live Nation Artists followed, with White handling Zac Brown Band when he was signed along with Madonna, U2 and Jay-Z.
In 2008, White launched Whitesmith Entertainment with Keri Smith to oversee the careers of musicians and comedians such as Brendan Benson of The Raconteurs, Margaret Cho, The Hush Sound, Amanda Palmer, Eric Burdon, Family of the Year, Hockey, The Autumn Defense, Fox Stevenson and W. Kamau Bell. Whitesmith additionally successfully consulted on Jay Mohr's goal of being nominated for Comedy Album of the Year at the 2016 Grammys. Following the 2012 Olympic games, White launched a sports management division with inaugural client Anthony Ervin, an Olympic legend known as the "rock star" of Olympic swimming. In 2016, White signed head U.S. Olympic Women's Swim Coach David Marsh and Olympic gold medalist Kaitlin Sandeno, expanding the sports' division further.
After witnessing slim margins in the 2016 U.S. Election, White was inspired to get out the vote. The result was a new initiative called #iVoted, in which over 150 venues in 37 states let fans in on Election Night 2018, who showed a selfie from outside of their polling place. Press on #iVoted can be found here, with the movement headed North for Canada's 2019 election, as well as in the U.S. for the 2020 Presidential Election and all future U.S. national elections.
White is currently an in-demand speaker and consultant due to her expertise within the modern music and sports industries, artist development, social media, and beyond. In the media, White's name has graced the cover of Billboard Magazine with her work additionally profiled in Fast Company, Forbes, Bloomberg, and ESPN. She is a frequent guest blogger for Hypebot as well as Midem in Cannes, France where she is a regular speaker. In addition, White proudly serves on the boards of Well-Dunn, Future of Music, CASH Music, SXSW, The David Lynch Foundation Live while additionally serving on The Grammys' Education Committee and Pandora's Artist Advisory Council.
In 2017 White released her debut book, Interning 101; a how-to guide for interns in modern business. The book is based on the "intern manifesto" handbook created by White and is published by 9GiantStepsBooks. How to Build a Sustainable Music Career & Collect All Revenue Streams is White's second book and can be found here. In 2019, White became an adjunct instructor for New York University's Clive Davis Institute of Recorded Music, within NYU's Tisch School of The Arts.
White is thrilled to have launched Collective Entertainment with longtime colleagues Katrina Bleckley and Melissa Garcia. Collective Entertainment houses all of White's management, entrepreneurial work, and beyond.